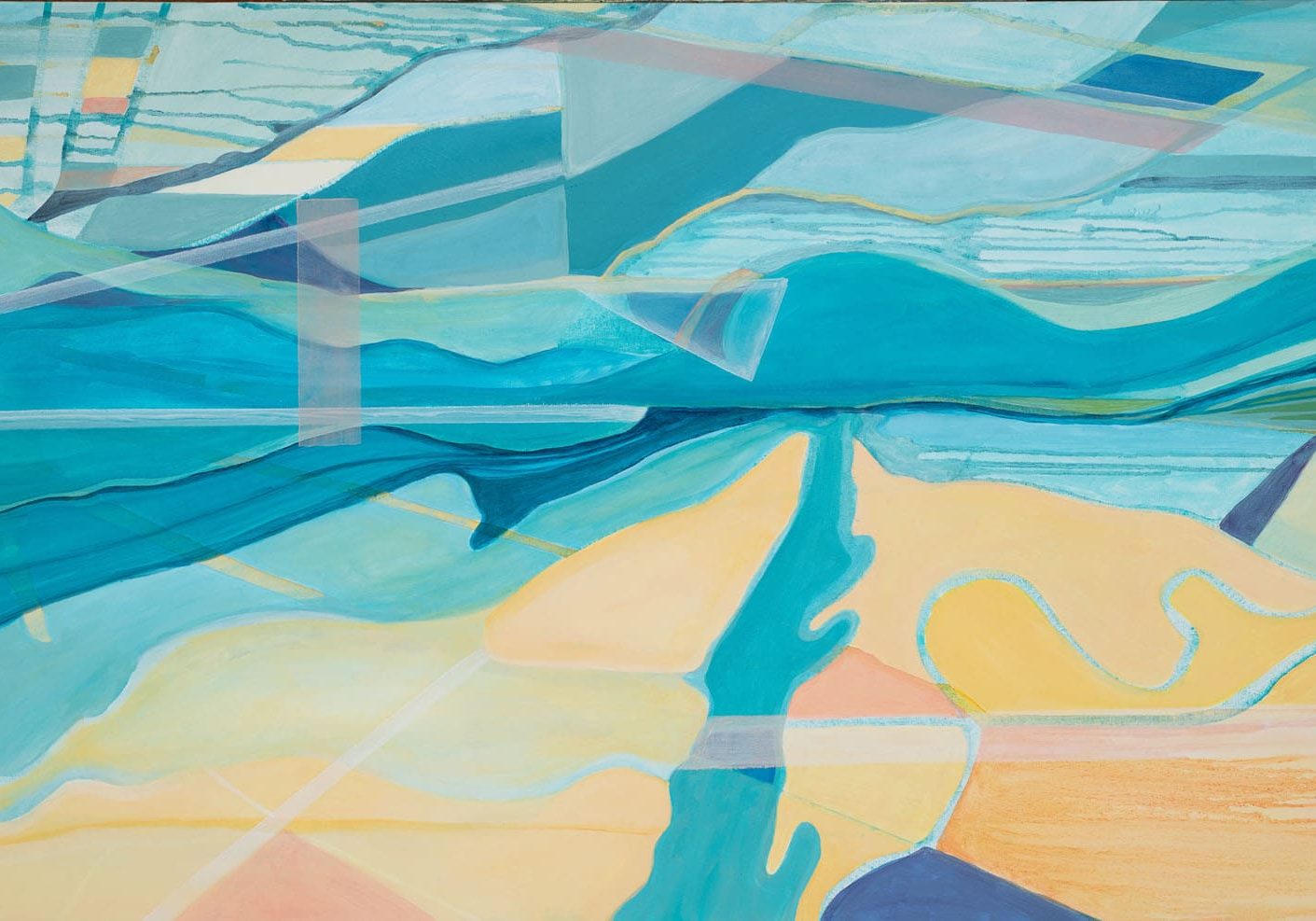 My work as an artist is deeply rooted in the concept of place. From pristine natural settings to human-built landscapes, I absorb my immediate physical and emotional surroundings. As I have navigated life, I have increasingly felt the calling of artistic geo-location – channeling the fleeting and particular experiences of time and place into the permanence of the canvas.
With a studio in Jupiter, Florida, I pay frequent homage to systems of water through maps, nautical charts, and aerial perspectives. I am especially interested in the idea of boundaries—finding a richness in the contours of where water and land systems meet—and I have recently been incorporating visualizations of the sounds of nature into my work.
As a fourth-generation artist, I began my professional career as a civilian cartographer and illustrator for the US Department of Defense in Germany. That mapmaking background continues to inform my work today. Aerial views and topography provide unique perspectives for understanding the world around us in all its scale and complexity.
Outside of those sojourns, I have spent most of my life near the Atlantic Ocean, which is a system that sustains my artistic inspiration and sense of geo-biographical narrative. In a world where ecosystems are growing ever-more fragile, I aim to document what I see and hear through expressive mark-making.
The use of inks, acrylics, and oils affords wide latitude in the exploration of varied surfaces. Through poured layers of paint, transparent and vivid local color, detailed brushwork, and dense patterning, I want to capture the life-sustaining breath of coastal ecosystems and the flora and fauna they support. Many of my paintings are created on the floor by pouring and manipulating paints to tap into into their natural flow. In this way, otherwise static, physical materials become enduringly dynamic – mirroring the natural settings that inspired them. My paintings are thus as much about chance and process as they are about the conscious motivation that brought them into being.